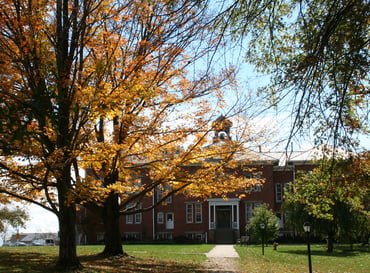 It may be hard to believe, but Homecoming 2015 at Olney Friends School is just a few weeks away. Beginning on Friday, Oct. 23, Olneyites from near and far will converge on campus for the annual events and activities that so many alumni and friends of the school have grown to love.
Posted in: Activities and Events, Archive
FLUSHING, Ohio – Students and faculty at Olney Friends School are thankful for many things. From their beautiful, 350-acre campus to their newly opened, state-of-the-art Stillwater Science Center, members of the Olney community recognize that they have much for which to be grateful.
Posted in: Activities and Events, Import, Life at Olney, Stewardship, Stories, Students